WHAT WE DO
"Healthy life" and "inclusive education and welfare" for all
The Japan International Support Foundation (JIF) serves as a providing international exchange, education, global recruitment agency and studying abroad support to students in developing countries. Additionally, JIF seeks to end to hunger and poverty in developing countries by engaging with local organizations on sustainable development goals.
International exchange support project
国際交流支援

We promote international exchange through 1.) social welfare activities in developing countries, and 2.) sponsoring exchange internships in collaboration with educational institutions and sport organizations in both Japan and overseas. By engaging in theme-based discussions, we share traditional culture and history, while providing students with the opportunity to improve presentation and communication skills. In this way, we develop human resources with a global perspective.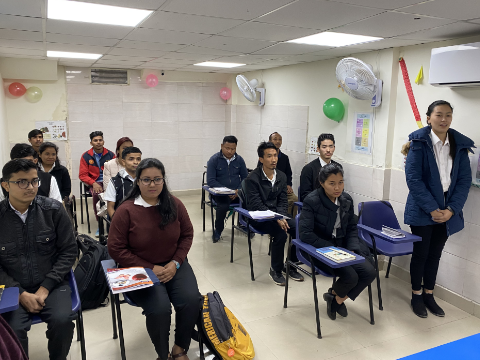 What we can do to steward a more connected world
By selecting students with a clear purpose for our internships, we improve the global internal environment and human networks, and attract customers to the region. International exchange through sports and education will enable us to build more specialized partnerships in the future.
Education and study abroad project
教育・留学支援

More than 200 million children will not have the resources to attend school by 2030. The coronavirus pandemic is worsening the educational inequality in developing countries. In our effort to provide high-quality education, JIF is building new school programs and supporting existing educational institutions in developing countries. Ultimately, the goal is to strengthen "self-reliant education" and "self-government abilities".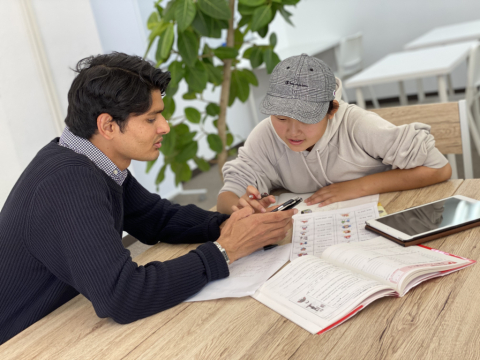 Accelerating toward high-quality education through education and studying abroad support
We provide high-quality education in a safe environment and inclusively support students who are studying abroad from developing countries. We support not only while the students are in Japan, but also before they arrive. We develop Human Resources with a broad perspective, providing opportunities for students to continue working in Japan at either the JIF or other organizations in Japan. Our holistic approach which supports students before, during, and after their study abroad experience, promotes the development of human resources who can play an active role globally with a public interest way of thinking.
Global recruitment
グローバル人材紹介

For the healthy development of Japan, international economy and society, we would like to introduce the excellent global human resources who have provided educational support and third-party evaluation by our foundation to domestic companies and organizations. We will also tackle the problem of foreign technical intern trainees, which is currently a social phenomenon, and provide a workplace where technical intern trainees can receive safe and fair education.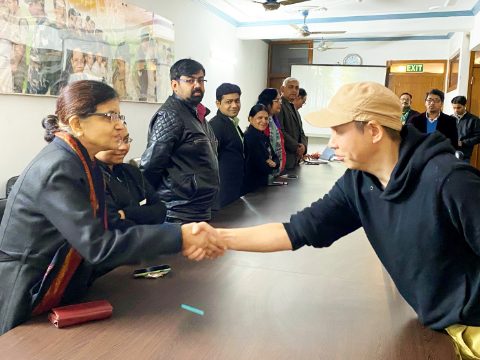 Relationships of trust with individuals will eventually become partnerships that connect countries
JIF believes the cornerstone of an inclusive and peaceful society is a respect for diverse cultures and values, which can be achieved through education and thorough public capitalism. Toward this ideal, we introduce human resources with higher quality and safety by connecting with trusted companies. Companies are evaluated by JIF to ensure the highest level of global human resources.